How to send messages to the Office 365 Company portal
This blog post shows you how to send messages to your Intune devices in Office 365 company portal.
The steps for sending messages to Microsoft Intune are the same.
Open the Office 365 admin center.
In the nav bar click on "show all".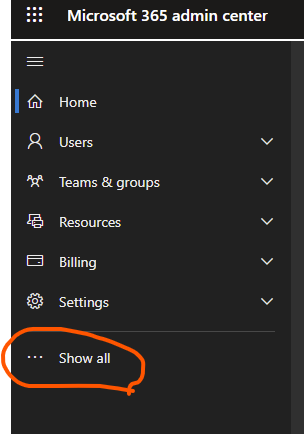 Then click on "Endpoint Manager".
A new tab should open. There click on "Tenant administration".
Then select "Custom notifications".
Now you can set a title and the message you want to appear.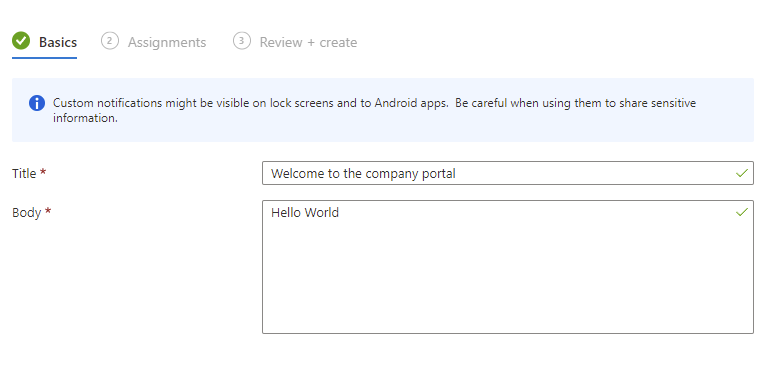 Click on "Next".
Now you can select the groups that this message should be send to. Just click on "Add groups", choose them and click on "select".
Now you can click on "next", review your message and then select "create".
After a few minutes a push notifications will appear on the devices connected to the company.
More information
Written on March 5, 2022